Published: June 15 • 2023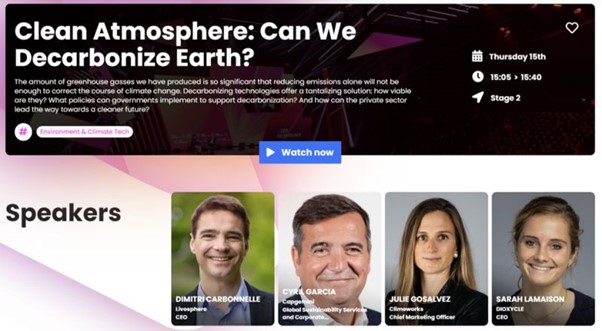 Our CEO Sarah Lamaison was invited to join a roundtable focused on decarbonization at the 2023 VivaTech conference, speaking alongside Julie Gosalvez from Climeworks, Cycril Garcia from Capgemini and Dimitri Carbonelle from Livosphere.

From carbon capture and utilization (CCU) to direct air capture (DAC), they explored various solutions needed to reduce the current 59 gigatons of CO2-eq emissions to a mere 1-15 CO2-eq per year by 2050, and stay aligned with the crucial 1.5°C target.
The recording of this roundtable is available here.