Published: December 21 • 2022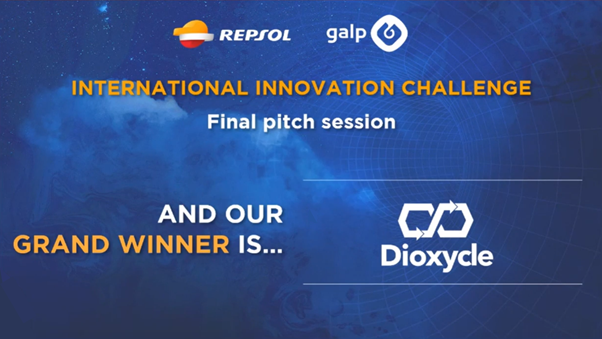 Dioxycle is exceptionally proud to announce that it has won first place in the Repsol-Galp Innovation Challenge co-organized by Hello Tomorrow.
The challenge, aimed to identify disruptive technologies to accelerate the decarbonization of the industry. It received 72 applications from 21 countries and ended up with 6 finalists and 1 winner.
Dioxycle was chosen among a group of very talented finalists including LanzaTech, Air Company, Agora Energy Technologies, Electrochaea and Dimensional Energy.
We would like to thank Repsol, Galp, and Hello Tomorrow for organizing such a successful event and for empowering startups.