Published: June 22 • 2023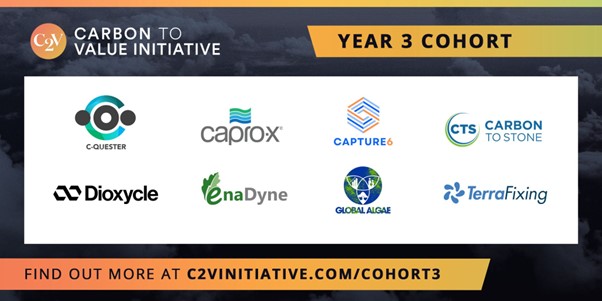 Dioxycle has been selected in the Carbon to Value Initiative (C2V) 3rd cohort out of 161 applications. We will join the ranks of inspiring companies from previous cohorts such as Air Company.

This is a significant milestone for us as we expand our presence in the thriving US CCUS ecosystem. We are looking forward to working alongside outstanding start-ups and partners (in particular Fluor Corporation, W. L. Gore & Associates, Johnson Matthey, Fraunhofer USA Inc. and Nyserda).